How to connect wirelessly with your Android?
1. Open your Wi-Fi settings, find KIPERLINE- and connect using the PSK on the screen as your password.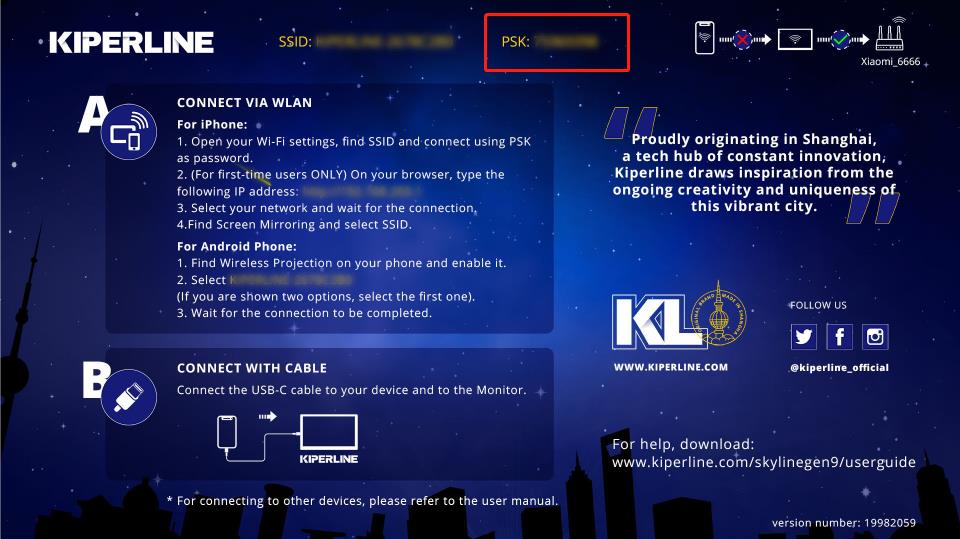 2. Find Wireless Projection on your phone and enable it (you can find it in
the phone settings or on your Quick-Panel).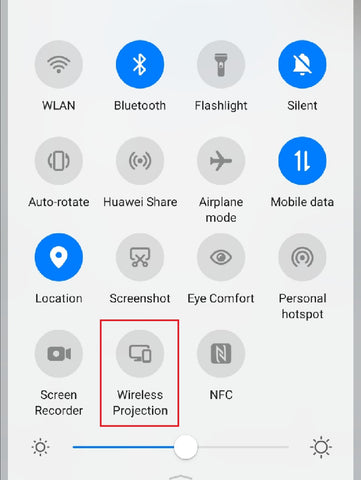 3. Wait until KIPERLINE- appears and select it (if you are shown two
options, select the first one, which is for projecting your phone screen on
the monitor).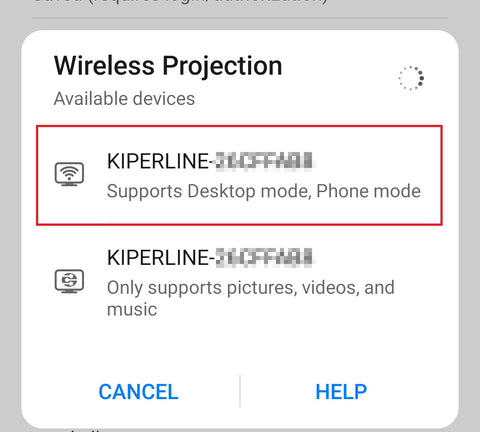 4. Wait for the connection to be complete.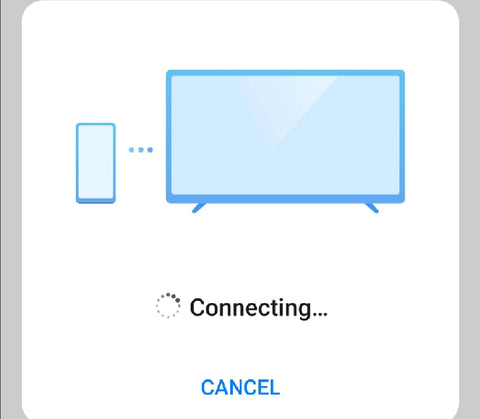 5. KL Skyline Gen-9 is ready to use.
*If you want to have a TV cast option (first download the appropriate
software for TV Cast) make sure that Skyline is powered on and
connected to your home wifi, I .e. follow the same steps shown in 2.2.1
for iPhone.