How to connect wirelessly with your iPhone?
Open your Wi-Fi settings, find KIPERLINE- and connect using the PSK
on your screen as the password.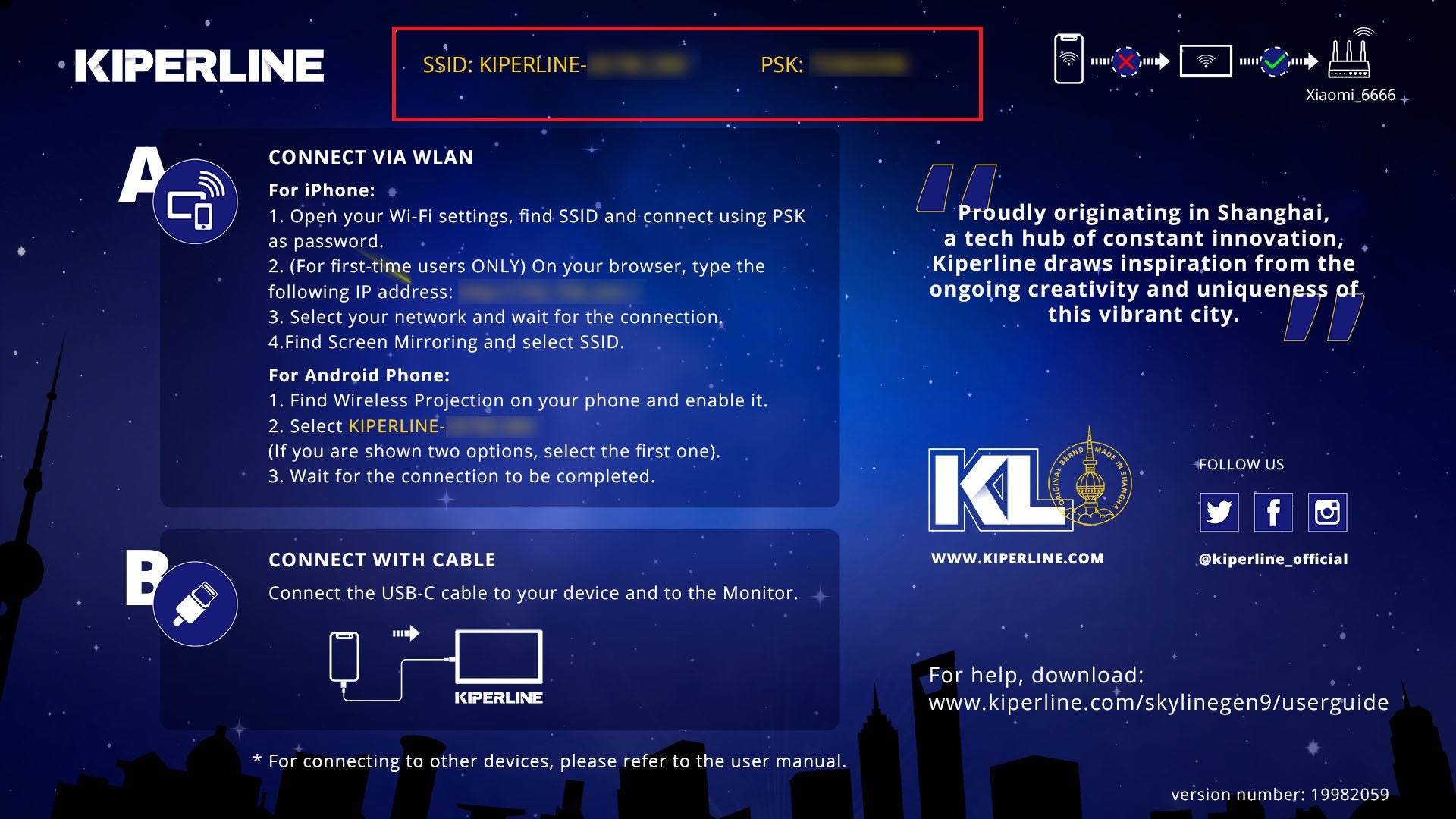 (For first -time users ONLY) On your browser, type the IP address that
will appear on your monitor screen.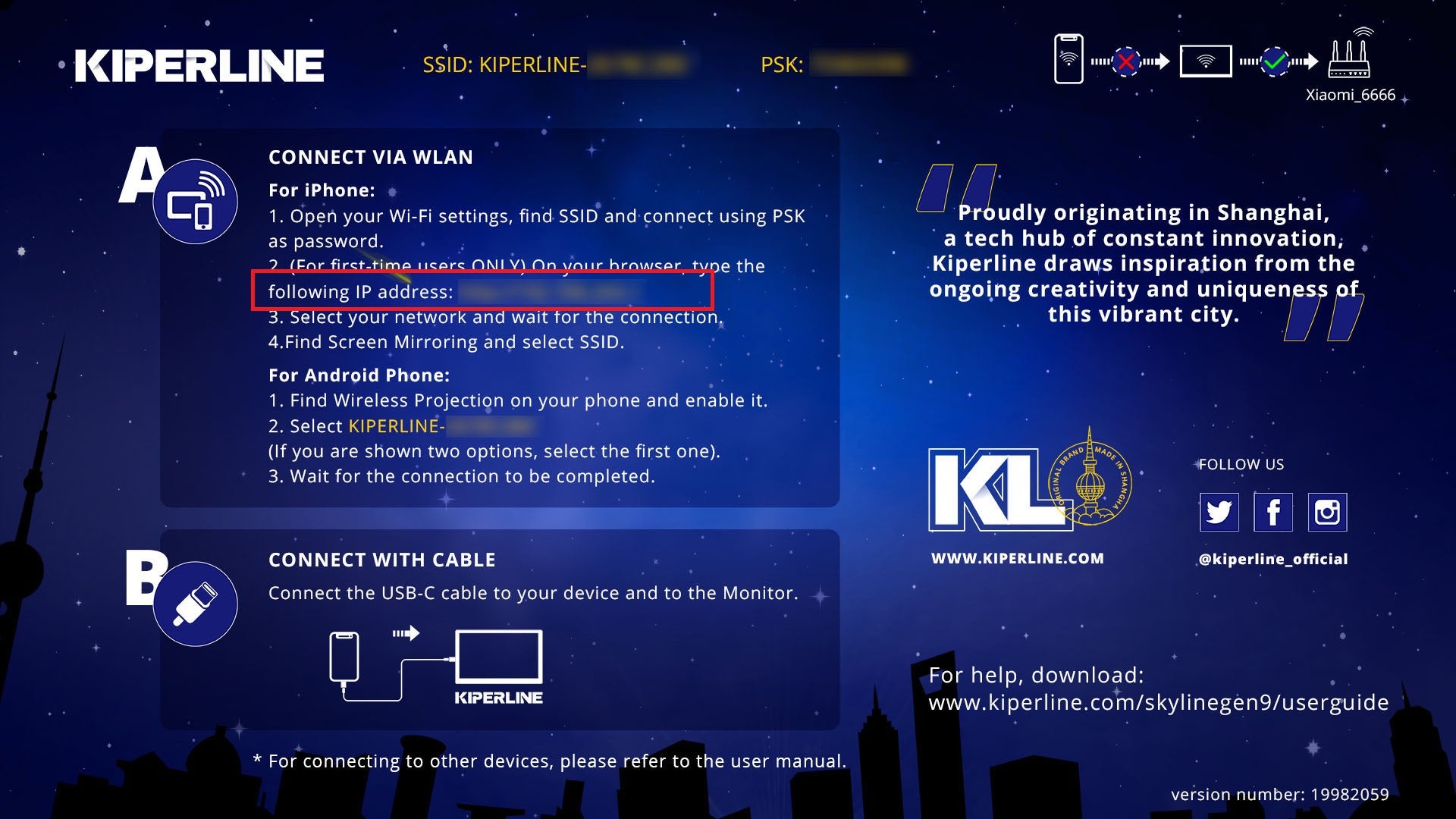 Select your own network and wait for the connection to be complete.
KL Skyline Gen-9 is ready to use when the image on your screen looks
like the screen below.

Find the Screen Mirroring option on your iPhone (normally on the
slide-up or slide-down control panel) and select KIPERLINE-. Wait
for connection.