How to connect wireless with your Mac?
1. Open your Wi-Fi settings, find KIPERLINE- and connect using the PSK on the screen as your password.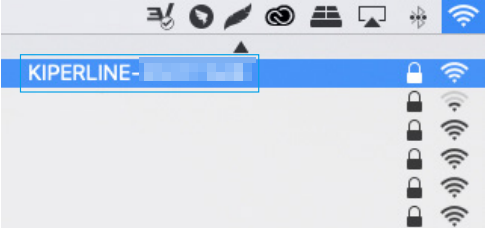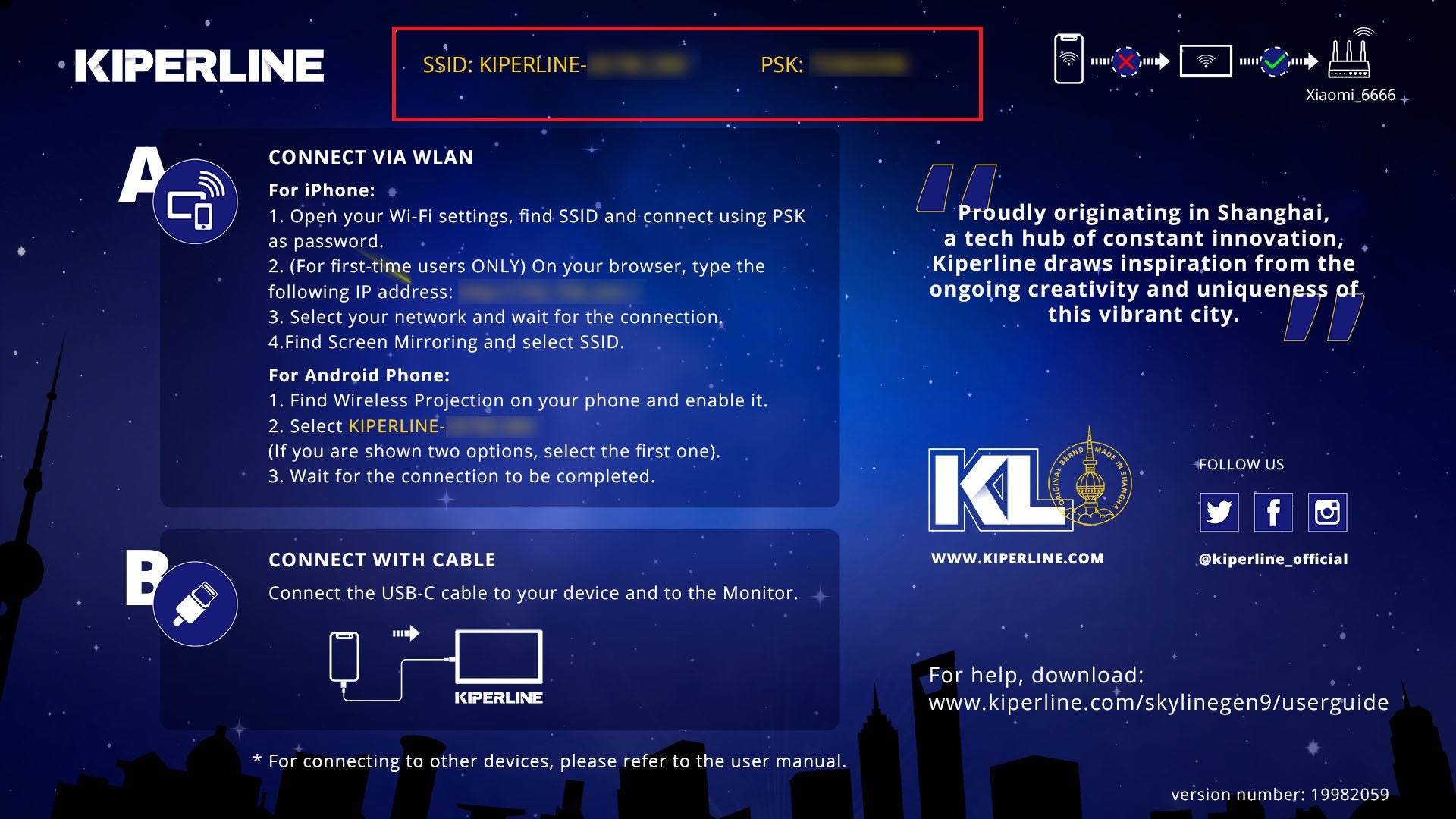 2. Turn on Airplay (via settings or with the shortcut on the top right of your screen).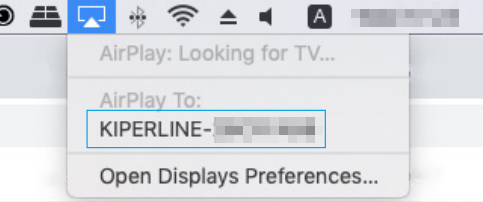 3. Wait until the monitor is tracked and then click on the device with Kiperline name. Wait for the connection to be complete.