KIPERLINE SKYLINE GEN-9 WIRELESS PORTABLE MONITOR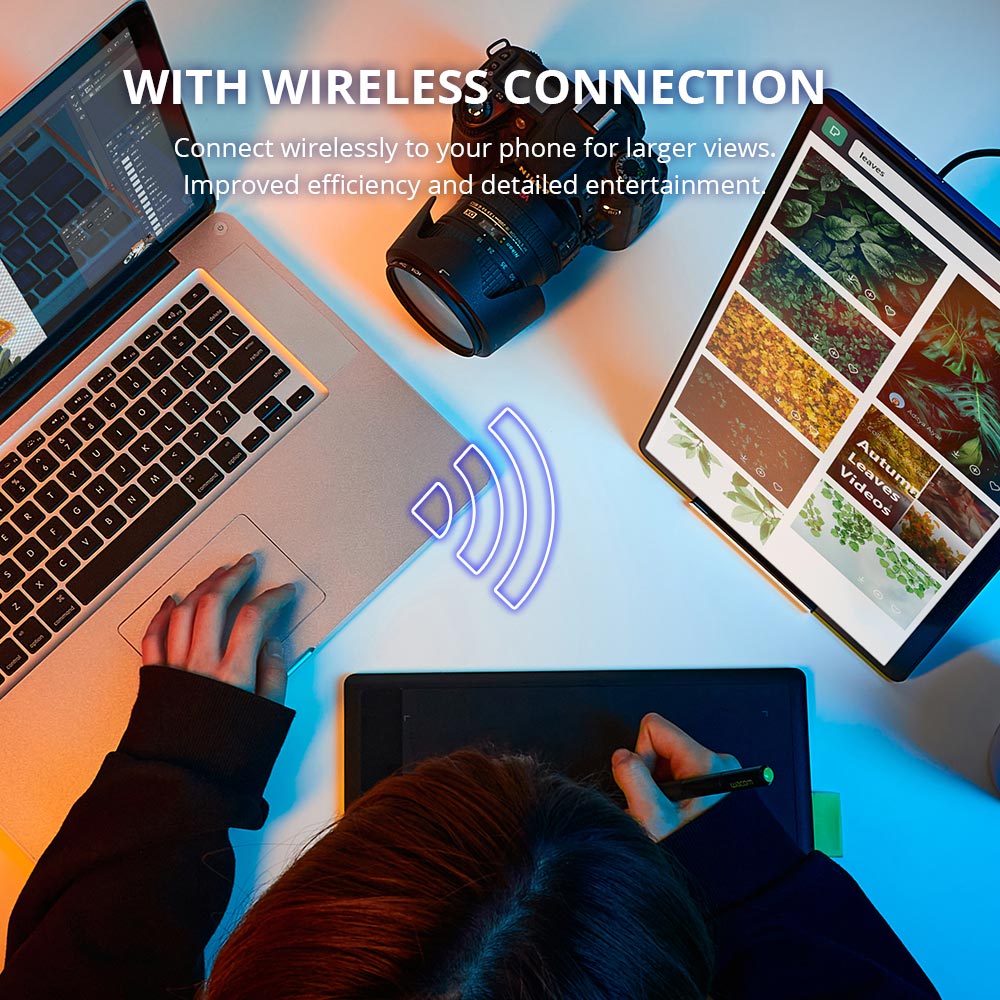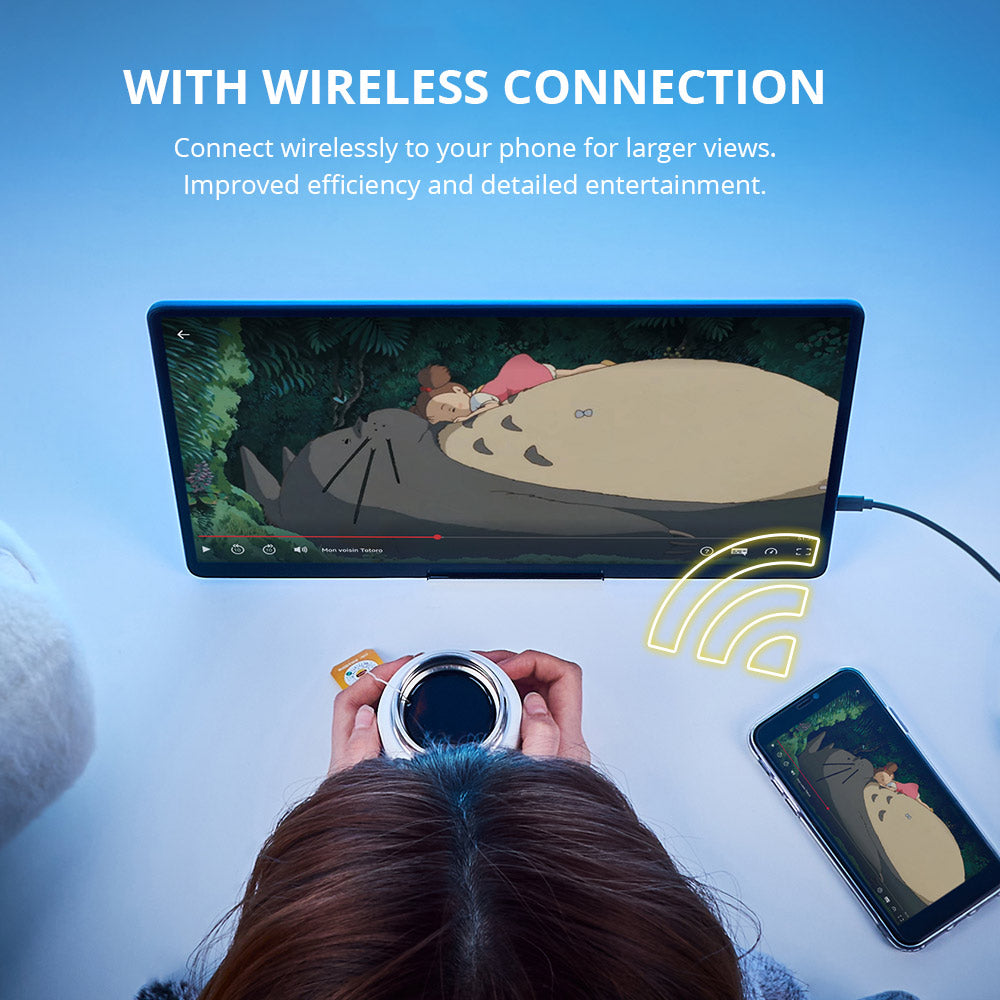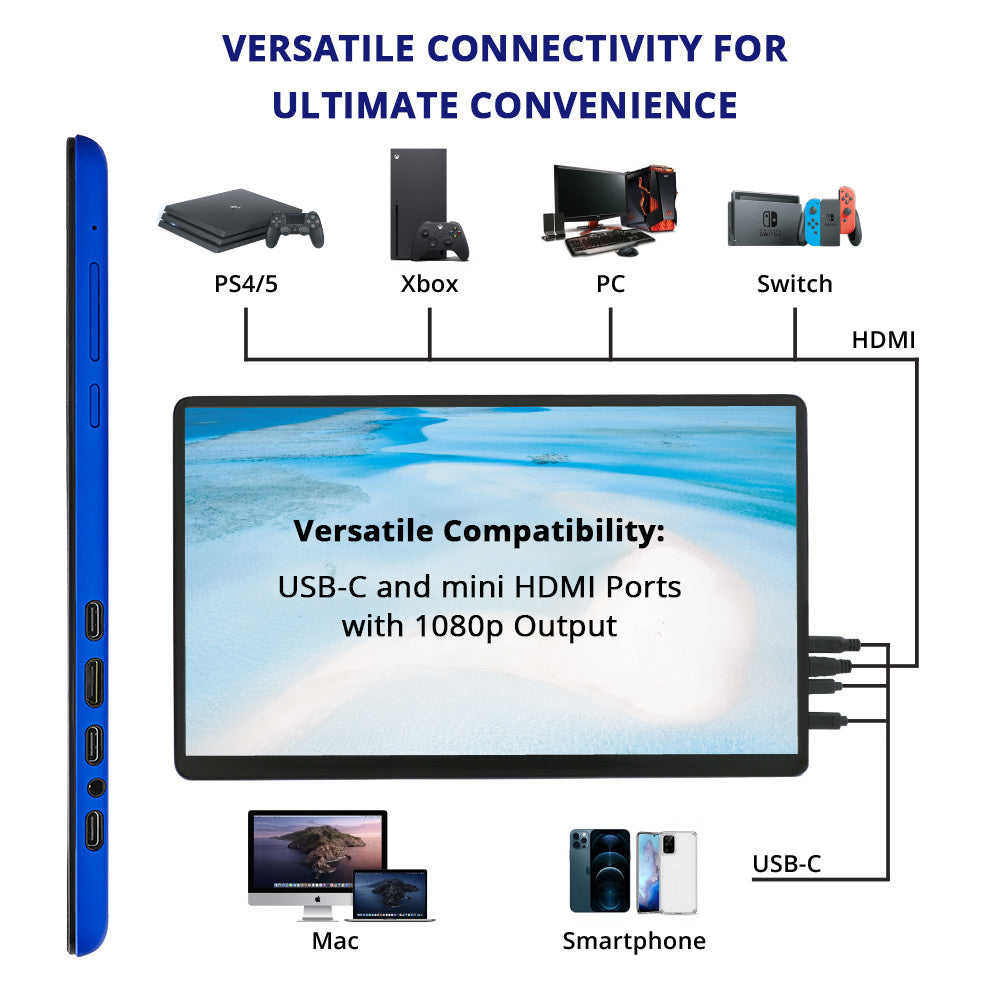 Wireless Connection 
Kiperline Skyline Gen-9 Portable Monitor offers versatile connectivity with Wireless Projection option to connect the monitor to your device cable-free. This portable monitor with HDMI and USB-C type ports, is ideal for mirroring or using as an extended screen. Supports laptops, iOS, Android, PCs, cameras, Mac, PS3,PS4,XBOX ONE, or Nintendo Switch, etc.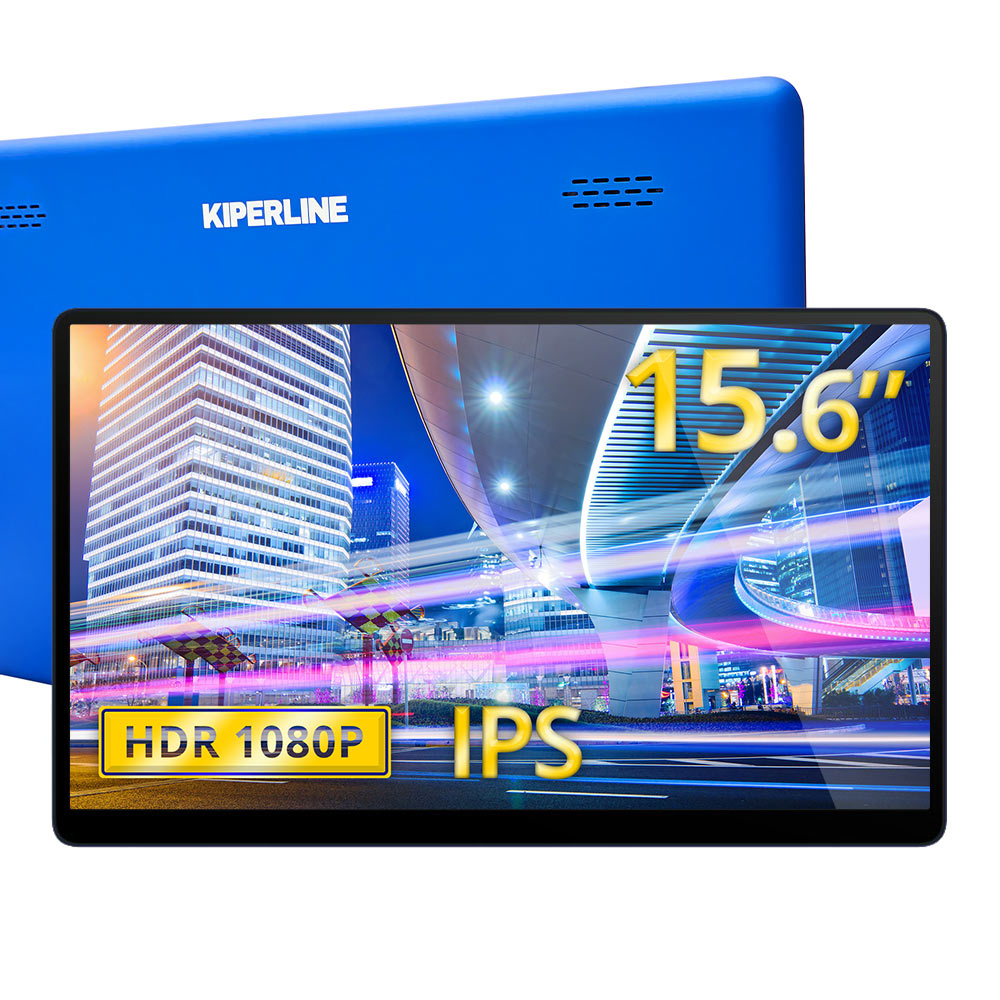 Eye Comfort & Blue Light Control
Skyline Gen-9 monitor features a beautifully saturated glossy screen with various settings for optimal eye comfort as well as brightness and blue light control, to customize your screen for sunny, light, or dim places, night or day. Maintain comfort and efficiency.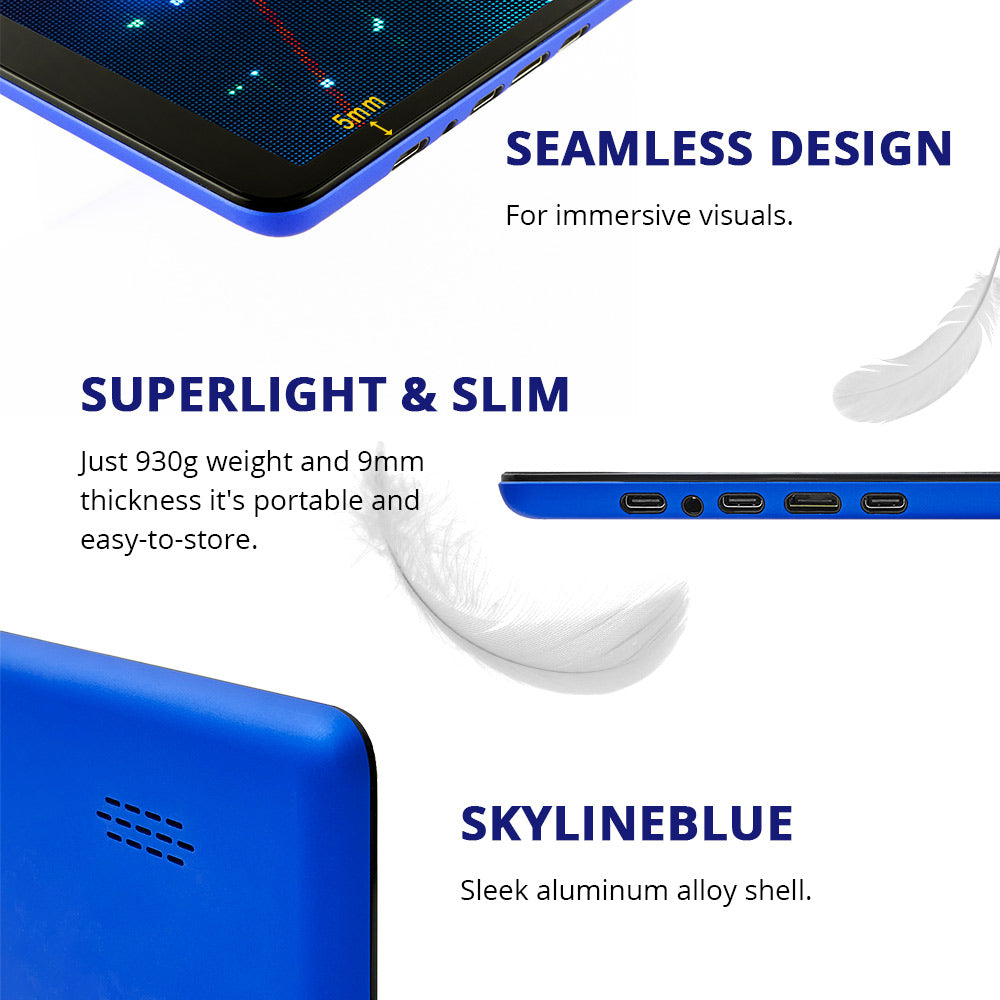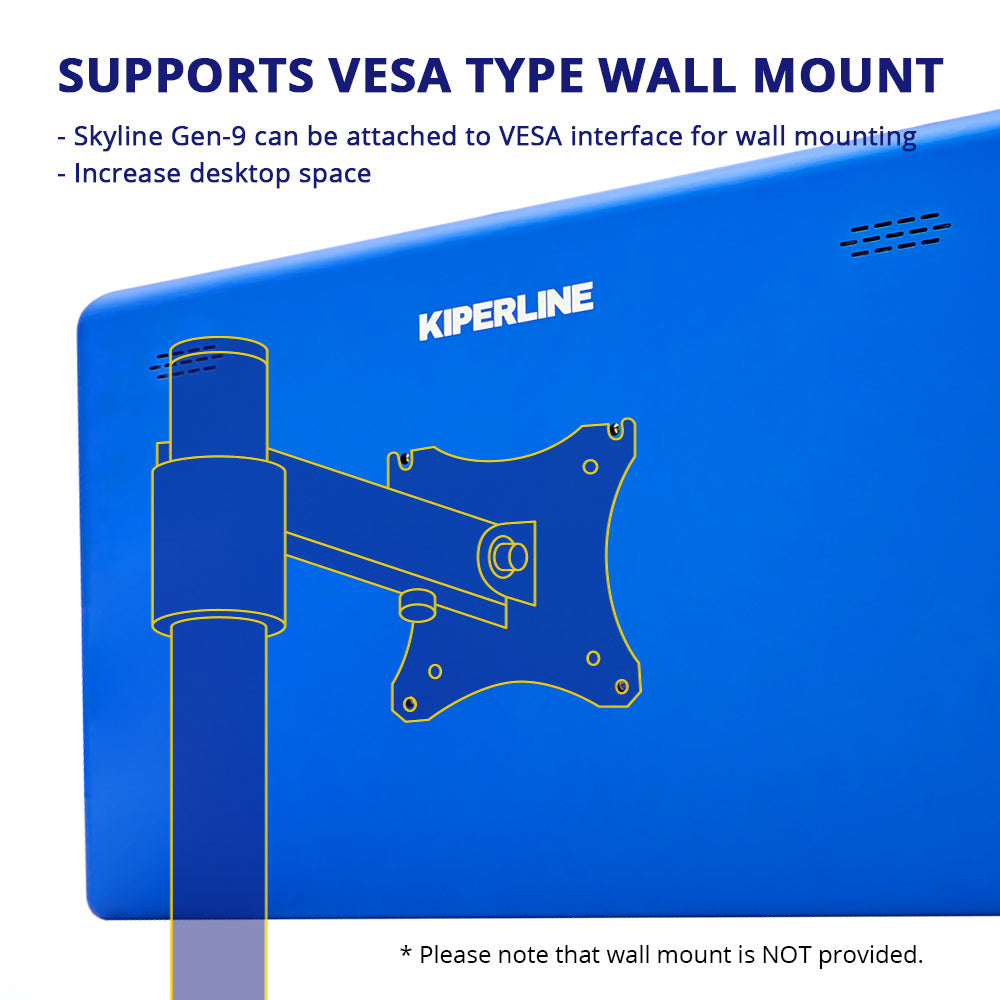 Frameless and Borderless
Created without bezels and paired with Kiperline's signature blue Skyline Gen-9 makes a superlight portable monitor, with slim frame, for combining awesome visuals and cool design. Also comes with VESA mount.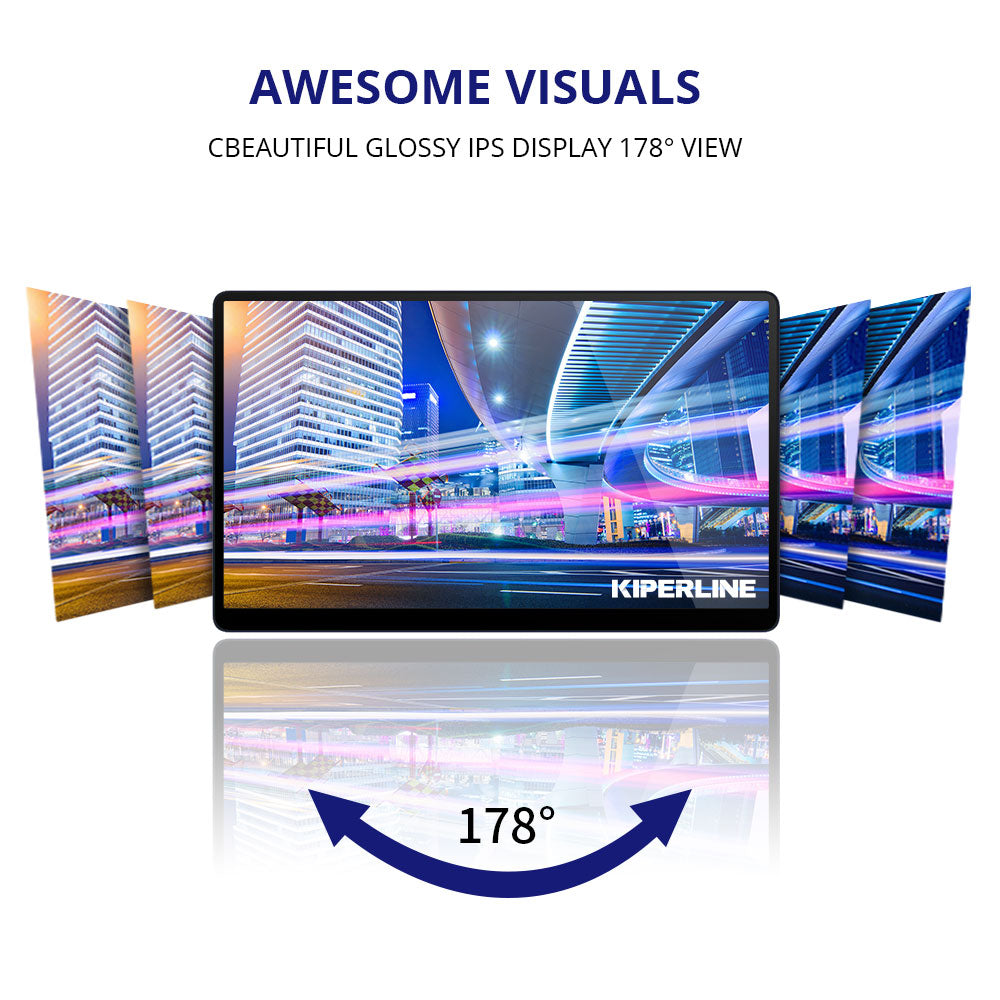 FHD IPS Portable Screen
Experience great views with Skyline Gen-9. This 15.6 inches portable monitor with IPS panel exploits to the max its Full HD 1080p resolution. Unbeatable 700:1 contrast ratio and phenomenal 178 degree visibility for crisp colours from all angles.
Built-In Speakers 
Optimal entertainment? This is what Skyline Gen-9 offers, with excellent sound quality from the monitor's dual speakers. Perfect for gaming, watching, editing, attending online meetings or classes. The sound of Skyline Gen-9 will make your experience unique.
Product Specs: Resolution: 1920x1080, Aspect Ratio 16 : 9, Screen Size: 15.6 inches, Input: 9W, Output: 9W, Visual Angle: H:85°, V:85°, Dimensions: 359mm * 261mm * 9mm, Weight: 0.9kg Color: Blue.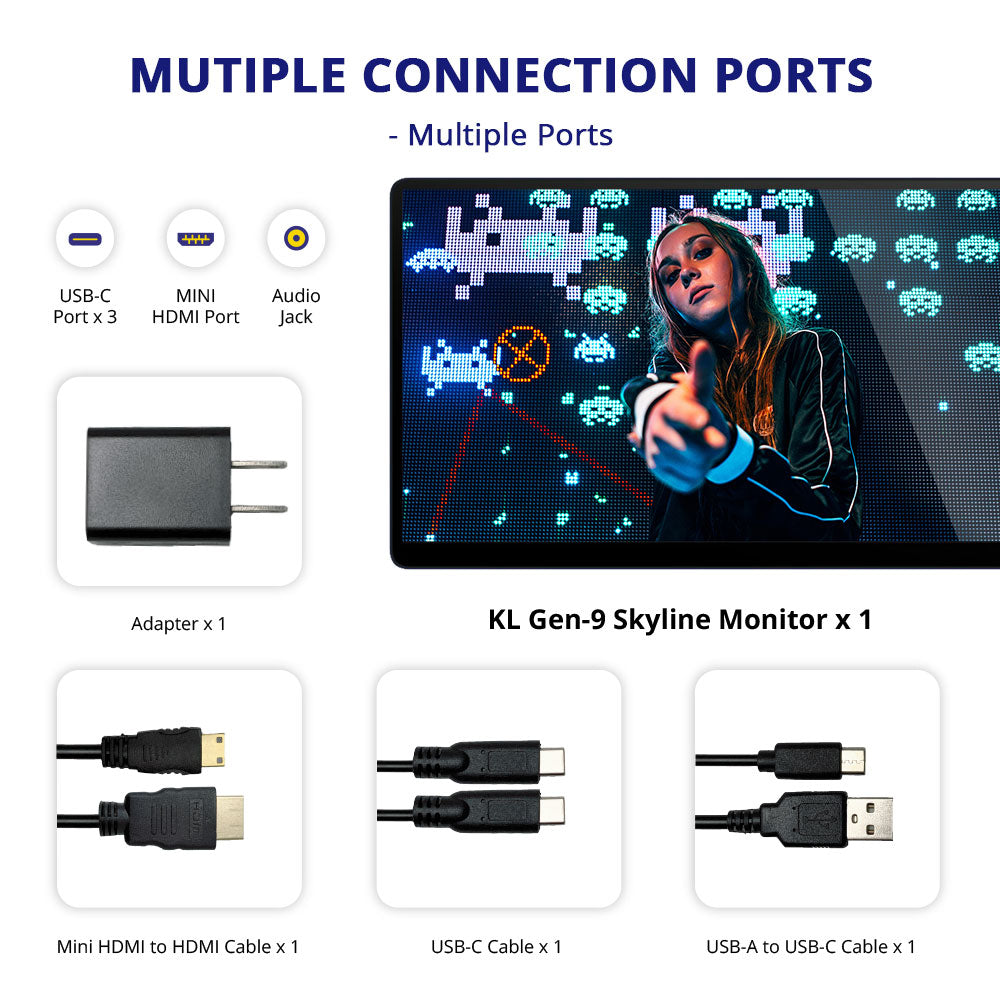 Hardware: USB-C Port * 3, Mini HDMI Port, Audio Jack
Includes: Mini HDMI to HDMI Cable, USB-C Data Cable, USB-A to USB-C Power Cable, Adapter.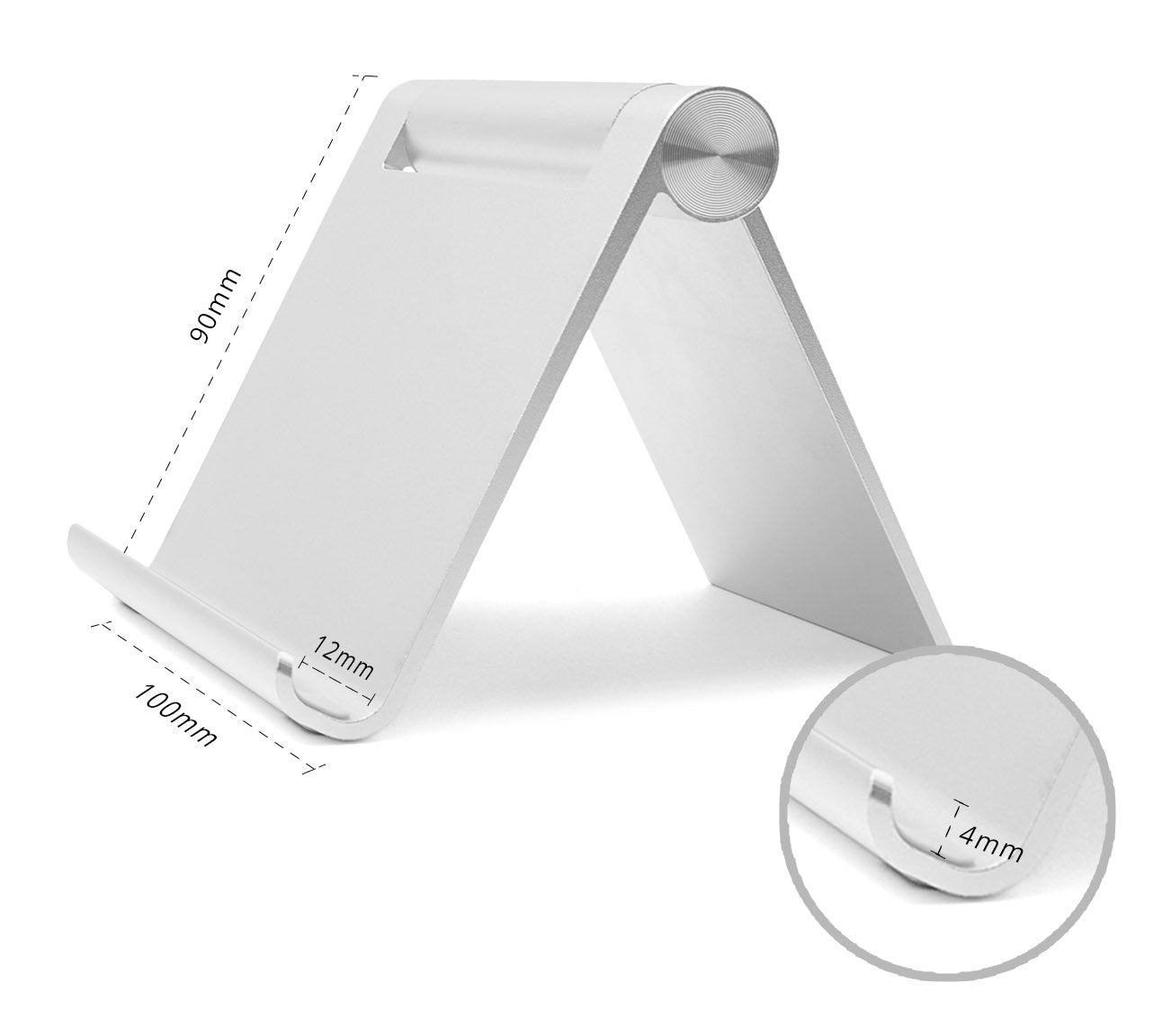 Kiperline Special: Purchase a Skyline Gen-9 and Receive a Portable Stand as a Gift.
( The monitor is delivered with a protective film, please ensure to remove it before using. )